I was late leaving work the other day, and the graveyard gates were locked when I arrived.
We don't live in a graveyard, of course. That's ridiculous. I walk through one on my route to work.
The Bunhill Fields Burial Ground [1] – last resting place of, well, a bunch of people, including Defoe and Blake, and a bunch of Cromwells – but not that Cromwell.
The stone path through is worn and uneven – collecting deep and barely avoidable puddles in the rain – and the iron fence edging the path has been built around tree roots and trunks.
The headstones visible from the path are hundreds of years old.
People sit on the benches taking their coffee or tea in the morning, squirrels scamper amongst the headstones and up the tree trunks.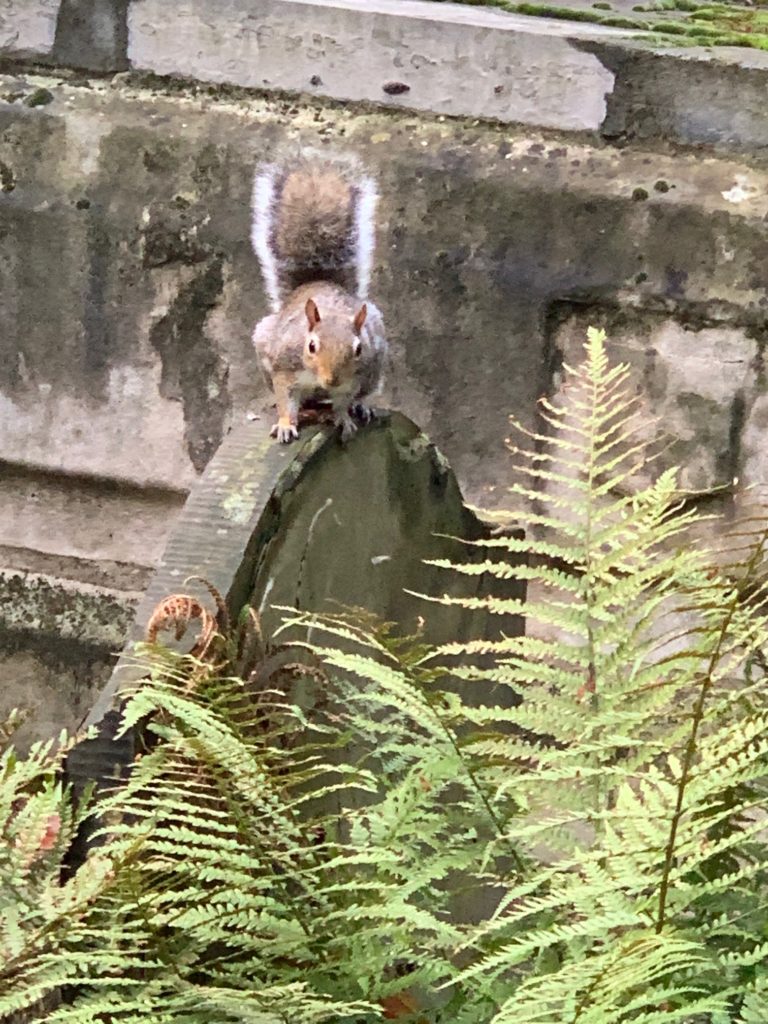 In the morning commuters rushing to work dodge around people out for a stroll. On nice evenings crowds gather at the pub at the far end.
Occasionally the caretaker is seen about, doing whatever one does to care for a field of grave markers.
Even in the wet, dodging puddles underfoot and fat drops from the trees above, it's become the favorite bit of my commute.
Anyway, they lock the graveyard gates at dusk – so as the days get shorter, I'll have to find a different route home.
I'll let you know what I find.
[1] https://www.cityoflondon.gov.uk/things-to-do/green-spaces/city-gardens/Documents/bunhill-leaflet-map.pdf